Hoarding Cleanup and Remediation for Your New Jersey Home
3/30/2017 (Permalink)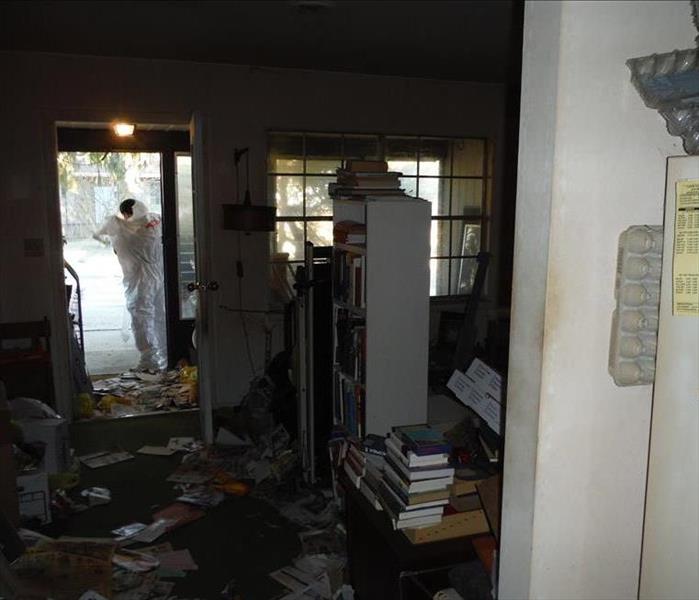 This home in Ocean County, NJ needed SERVPRO of Toms River to make it "Like It Never Even Happened".
Hoarding Cleanup and Remediation for Your New Jersey Home
Hoarding disorder is a psychiatric condition that produces symptoms such as the compulsive urge to acquire unusually large amounts of possessions and the inability to voluntarily part with those possessions. According to PsychCentral, compulsive hoarding affects approximately 700,000 to 1.4 people in the U.S.
People with this disorder may accumulate possessions that include locations in their homes, yards, vehicles, offices or work settings which can lead to complications that can be dangerous to clean up on your own. According to The Mayo Clinic, some hazards and complications may include:


Unsanitary conditions that pose a risk to health


Mold


Increased risk of falls


Injury or being trapped by shifting or falling items


Biohazards


A fire hazard


An inability to perform daily tasks, such as bathing or cooking


Poor work performance


Family conflicts


Loneliness and social isolation


Financial problems


Legal issues, including eviction


If someone you know or even yourself needs hoarding cleanup, it is best to call in a professional remediation company. SERVPRO of Toms River has the experience and training to make your home safe and livable again. Call us at 732-349-9898 to learn more about our professional cleanup services.
For more information on hoarding and safety:
PsychCentral Compulsive Hoarding