Flood Damage Prevention Tips
5/15/2019 (Permalink)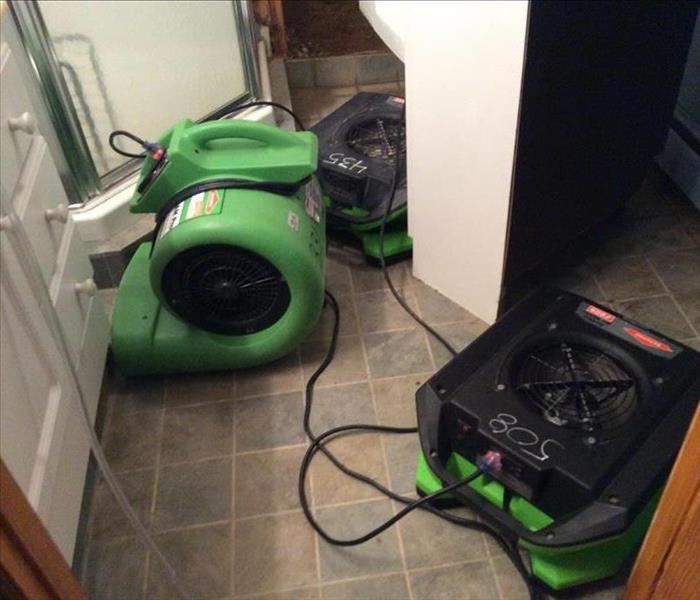 Ocean County suffered heavy rain in August 2018 that resulted in flooding. Brick was one of the areas largely affected with major water damage.
Floods rank as one of the most common and widespread natural disasters in the United States. Whether you live near the Jersey coastline, along city streets or near a river or lake, there is always a potential for suffering flood damage. On average, floods cost $6 billion in annual losses in the U.S. Flooding can also result from plumbing failures, frozen pipes and damaged structures. Flood damage can affect your business operation in a variety of ways and can range in size from being isolated to a single room to entire floors being fully submerged.
Knowing how to prepare and deal with potential flooding in advance can affect how much of your property can be restored and how much has to be replaced. Below are prevention, mitigation and restoration tips to follow until help arrives:
Flood Prevention Tips:
Determine if your property is in a floodplain.
In any emergency, always listen to the instructions given by local emergency management officials.
Carefully assess how your company functions, both internally and externally, to determine which staff, materials, procedures and equipment are absolutely necessary to keep the business operating.
Plan what you will do if your building, plant or store is not accessible. This type of planning is often referred to as a continuity of operations plan, or COOP, and includes all facets of your business.
Plan for payroll continuity.
Review your emergency plans annually. Just as your business changes over time, so do your preparedness needs. When you hire new employees or when there are changes in how your company functions, you should update your plans and inform your people.
Visit: Ready.gov for a comprehensive plan and to learn about emergency plans for New Jersey.
Flood damage affect not only the structure of your property but also your belongings. SERVPRO of Toms River understands that your home is more than a structure; your family's furniture, clothing, keepsakes, and other belongings help transform a house into a home. The first 24 hours after flooding are the most important in preventing secondary or permanent damage. Our team is ready to respond as quickly as possible to help our Ocean County community with water cleanup and restoration.