It's Time to Winterize Your Summer Home
8/31/2019 (Permalink)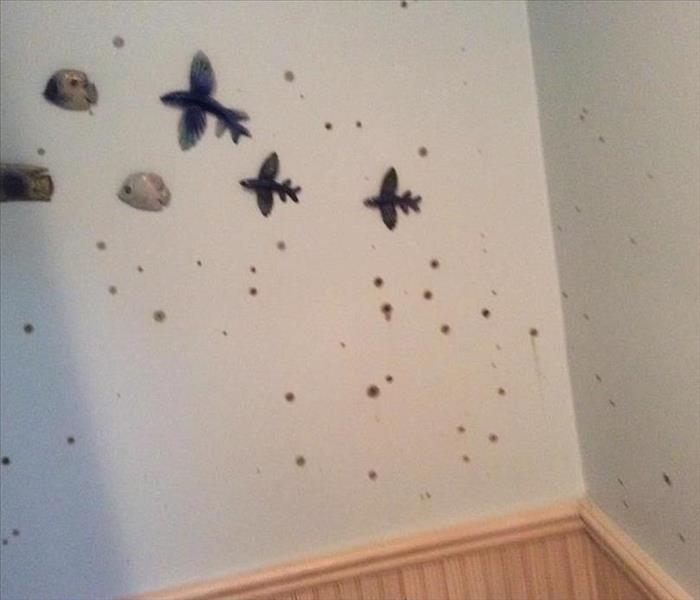 This Beach Haven home was left unchecked for a month and then was discovered to have both water and mold damage.
Even though the warmer weather might still be here for a little longer, the colder weather is just around the corner. Now is the time to start thinking about winterizing the water and plumbing systems in your summer home because a vacant house is particularly prone to damage during extended periods of freezing temperatures.
Proper care and frequent checks around your property by yourself if possible, or a friend, neighbor or relative while you are away, will help prevent your home from disaster. A quick look around done periodically for as long as the house is empty can mean the difference between a problem being caught early enough to be fixed before any damage is done, and a problem left unchecked left to cause serious and costly damage. The last thing you want to walk into after the long, winter season is to find a catastrophe has hit your vacation home.
Follow these simple steps to help prevent water and mold damage to your summer home:
You may want to shut off the water to the house when you leave, as it reduces the chance of water leakage and subsequent damage. Always consult with your heating professional to determine if it is safe to turn off the water supply for your particular heating system. Also, if your home is protected by a fire sprinkler system, make sure that you do not turn off the water to this system. If you have turned off the water supply, drain your pipes of all water by opening the faucets, and flush your toilet to clear the water from the tank and bowl.
If you decide against draining your water pipes, keep the furnace running with the temperature 55°F or higher to help ensure the home stays warm and that the pipes do not freeze. Also, wrap any pipes that might be exposed to the elements with insulation or heat tape. Keeping room and cabinet doors open can also help heat to circulate and warm the areas where pipes are located. Shut off the water to washing machine, dishwasher, and/or ice maker line where possible, to avoid leaks or broken hoses. It is also advisable to wrap insulation around the water heater, the pipes leading to and from it and insulate any pipes exposed outdoors, in a crawl space under the house, etc. If the pilot light is left on, it is not necessary to drain the water heater.
Invest in smart home technology that detects water leaks and can alert you to a problem, before it overwhelms your house.
Even if you have someone regularly checking on your summer home, they might not see the water until it has caused serious damage to your property. Any home can quickly become infested with mold if a source of water is present. Mold can spread throughout a property in as little as 48 hours.
If you return to your summer home to water or mold damage or both, know that you will be in great hands if you call SERVPRO of Toms River.