CAREing for Children 6th Annual Charity Golf Classic 2019
5/21/2019 (Permalink)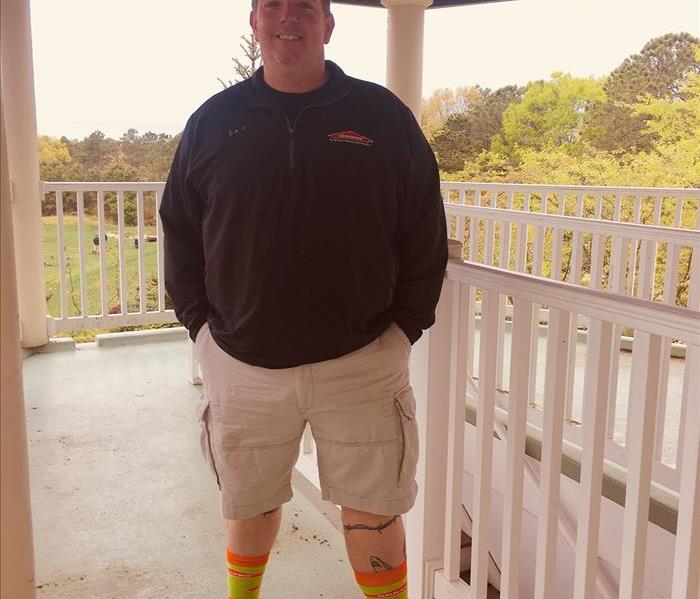 Owner of SERVPRO of Toms River and Chairman of the 2019 Golf Classic, Michael Reilly, sporting the fashionable, limited edition SERVPRO socks.
CAREing for Children is our local, nonprofit 501(c)3, formed by the OCBA (Ocean County Business Association.) Our goal every year is to raise money for local, underprivileged families who struggle during the holiday season. We believe that no child should go without food to eat or gifts at the holidays. With the funds raised each year, we are able to purchase large quantities of toys and food for distribution during the holiday season. This year CAREing for Children will be able to purchase $30,000 for the 2019 holiday season.
In order for CAREing for Children to be successful each year we rely on our members along with local businesses and individuals in our community. Without the combined effort of all these people, we would not be able to help as many as we do each year. Thank you to all who donated, volunteered, and participated in any way to make this year our biggest year.