What is the Best Way to Remediate Fire Damage in Toms River?
4/28/2020 (Permalink)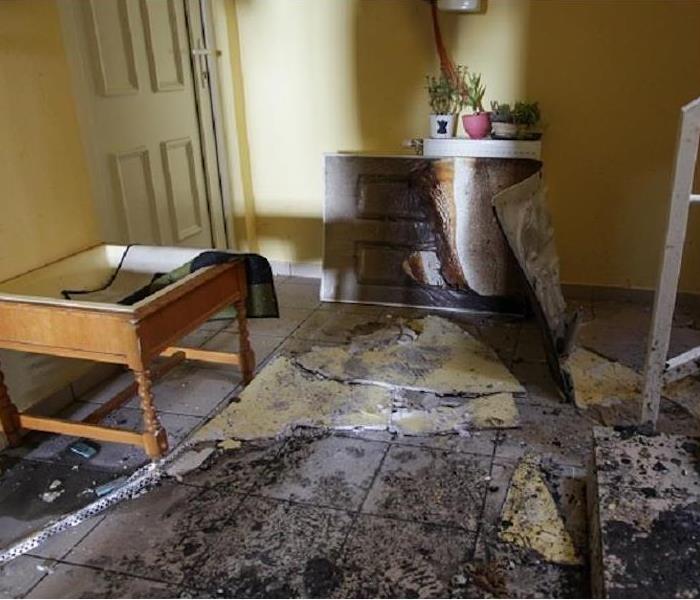 Fire damage is one of the most stressful events that a homeowner can experience. We can help. We have the tools and knowledge to restore your home.
What to Expect from Professional Fire Damage Recovery in Toms River
Homeowners rarely need to cope with the aftermath of a significant fire loss in Toms River, which is a good thing. If, on the other hand, you and your family find yourselves among those who do experience a structure fire, know you are not alone. Roughly 387,000 homes in the US, including everything from single-family dwellings to apartment buildings, reported fires according to summarized findings most recently reported in 2019.
A Unique Type of Cleanup
Although there are some DIY things a property owner can do to respond to Toms River fire damage, it is essential to schedule an assessment by a certified disaster company. Our managers and crews complete comprehensive training from the Institute of Inspection, Cleaning and Restoration Certification (IICRC), preparing our team to manage a fire damage restoration from start to finish to the highest industry standards. We start by securing your property from the elements and completing a safety inspection.
Water and Debris Removal
The amount of water and chemical extinguishing substances SERVPRO removes from a fire site can be substantial. Because our core services focus on both fire and water mitigation and remediation, our crews can transition smoothly between the two, taking care of water removal and structural drying first. We also clear out charred debris and rubble, which is a safety trip-and-fall prevention necessary to begin lowering the load of toxic fumes, odors, and residues.
Matching Methods to Residues
Cleaning up soot deposits is the priority for SERVPRO crews. The highly corrosive coatings begin destroying surfaces and contents on contact. Our technicians evaluate the types of soot and the composition and durability of the surfaces affected when selecting cleaning products and tools. We also manipulate the intensity of agitation, temperature, and dwell time to achieve the best results.
Safety Considerations
SERVPRO crews wear personal protective equipment (PPE) and employ containment and air scrubbing technology during the project to safeguard your family's health and well-being during the project. Preventing drift of soot and other residues limits the deterioration of building materials far from the ignition site and improves air quality for your loved ones.
Consult SERVPRO of Toms River as soon as practical after a household's fire destruction. We offer mitigation, remediation, and wrap-around rebuilding and restoration services with one call to (732) 349-9898.
More about Toms River.