How Do I Remove Flood Water from My Berkeley Township Restaurant?
7/17/2020 (Permalink)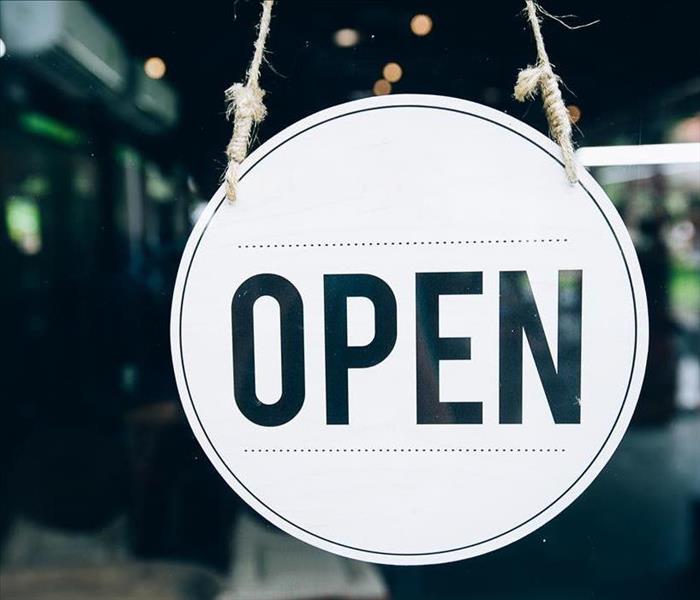 We understand the need for swift response to water damage incidents in your business property. Let us help get you back to business as usual.
Efficient extraction allows for faster restoration overall, so our SERVPRO team provides the industry-leading tools for water removal to flood loss in your restaurant.
Flooding is one of the most destructive forces for a commercial property, and your Berkeley Township restaurant can become quickly impaired by these rapidly worsening conditions. As challenging as the management of these situations might be for property owners, many still hesitate to reach out to professional restoration teams like ours immediately. With fast response to these emergencies, we can work to establish the appropriate containment.
Much like potential mold growth and microbial loss, flood damage to your Berkeley Township restaurant can force you to act quickly to protect both your customer base and your reputation. Providing the appropriate information during your first notice of loss is critical to ensure that our responding technicians arrive with the right tools and equipment. Preparedness gets restoration accomplished more efficiently and works to keep restoration costs within a specific price point.
What Kind of Flood Are You Facing?
Flooding is a general term for several different unique circumstances that can threaten your business. The penetration points are often determining factors in knowing the damage that you are facing. With natural flooding situations that could have encountered substances like sewage and other threatening chemicals, the threat becomes contaminants on surfaces and furniture in your eatery. Clean water incidents can be just as structurally compromising if exposure continues unabated for too long. Identifying the type of threat ensures that our professionals arrive with not only the right tools and technologies to make a difference but our licensed commercial contractors as necessary to provide temporary construction solutions and repairs. Some of the most common flood scenarios include:
Roof Flooding – Damage to the roof of your building during a storm can leave your property vulnerable to water penetration. While these are clean water incidents, the water can spread throughout the entire building from a single breach when an upper floor or attic storage space gets flooded.
Natural Flooding – In almost any season or conditions of the year, steady rainfall or precipitation can lead to the rising creeks, streams, and other water bodies around the area. Lower-lying properties like your restaurant could have water penetrate the main building level as several feet of migrating water moves through the region.
Flash Flooding – These flood scenarios develop quickly and expose any vulnerabilities in your structure with a fast rush of floodwater. Much like natural flooding situations, flash floods must get contaminated.
Wind-Driven Flooding – With structural weaknesses like missing siding, damaged masonry, or broken windows in the building, torrential rainfall, and other precipitation events can force water inside the structure.
How Bad is the Damage?
Identifying the severity of the situation is one of the critical components of successful restoration and recovery. When our professionals first arrive, we determine the spread and severity of the flooding through an intricate and thorough evaluation of the property with a job scoping phase. This step helps to pinpoint damaged areas, water migration, compromised contents, and areas in need of immediate attention by our professionals. It can also indicate where specific practices might need to get implemented to protect unaffected areas of your restaurant and work to keep flooding from destroying your whole building. Some of these include:
Containment Barriers
Content Cleaning
What Tools Are Best for Extraction?
Because there are so many areas where standing and pooling water can be a threat in the restaurant, the appropriate extraction tools make the difference in the efficiency of recovery. These tools vary based on the severity of the situation and the presence of solids in the water. The right extraction solutions can often prevent the flooding from migrating into more damaging areas like the dining room when penetration began in the kitchen. Some of the tools used for water removal by our professionals include:
Does My Restaurant Need to Close?
It is always our intention to keep businesses open whenever possible, but this is unwise in situations where contamination or microbial threats could be a factor. These are not only hazardous but can damage your reputation. Our SERVPRO team works around the clock to make flood losses "Like it never even happened," so you can get your doors back open again quickly.
As threatening as flooding can be, the right professional presence can resolve it fast. You can rely on the response and experience of our SERVPRO of Toms River technicians. Give us a call anytime at (732) 349-9898.