What is the Best Way to Handle Water, Storm, Fire, or Commercial Restoration Emergencies for Your Toms River Properties?
8/10/2020 (Permalink)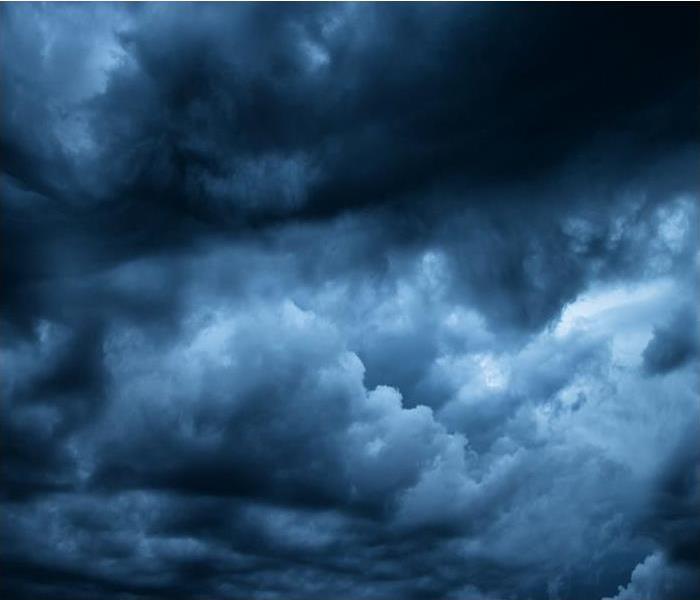 When the storms of life cause you to need emergency restoration services, SERVPRO of Toms River is available. We are always ready to take your call.
SERVPRO is Equipped for All of Your Toms River Commercial or Residential Damage Restoration Needs
For nearly two decades, Ocean County residents and its towns and cities like Toms River have seen the fast response and experience of our SERVPRO team in action. We cannot predict when devastating disasters will strike, including water, fire, mold, and storm losses. We also have dedicated professionals to address more severe conditions like biohazard cleanup and other threatening situations. We want to be a comprehensive solution when emergencies occur.
Fire Damage Restoration
Fire losses are the second most common callout for Toms River properties. Because of this disaster's frequency, we have a full roster of professionals dedicated exclusively to fire restoration, including odor removal and upholstery cleaning. We can appreciate how traumatic and stressful newly extinguished fires can be for homeowners. We help you navigate the obstacles to secure damage claims and get restoration started as soon as possible.
What Happens to Fire-Damaged Belongings?
Content management is among the first steps that we take when we arrive at your Toms River property. We understand that the contents and personal belongings within a structure can often be more valuable and sentimental to many property owners than the building itself. Fire losses can have a dramatic and fast effect on personal belongings, furniture, contents, and fabrics within the path of migrating effects like soot, smoke, and odors. We have three primary areas of content management, and these include:
On-Site Relocation
On-Site Cleaning/Recovery
Off-Site Restoration at SERVPRO Facility
What Steps Restore My Home?
Fire loss restoration is not a one size fits all solution for each property in Toms River or its surrounding areas. The steps required to return your home or business to the preloss condition often involve several stages beginning with mitigation efforts like fire debris removal and air quality control but leading into other pertinent needs of your home, including structural repair, soot removal deodorization.
Commercial Services
Unlike residential threats that can affect a single family, a loss incident in your Toms River commercial property can impact hundreds of people. The building is relied on to be available during its regular operating hours between your staff and customers. At the pace of business, teams like our SERVPRO professionals need to respond when disasters strike your business immediately. We have pre-stocked trailers loaded with our water and fire restoration equipment that can help us to manage even substantial loss situations quickly.
Does Cleaning need to Occur After a Disaster?
Cleaning is always a vital element of every loss incident restoration solution available. No matter what disaster strikes your Toms River company, the path to thorough restoration involves intricate cleaning practices on both the structure and its contents. We have EPA approved cleaning products and experienced cleaning technicians to address both the destructive effects of emergencies and less urgent situations like vandalism and graffiti.
How Can I Maintain a Safe and Sanitary Workplace?
With the country still working through an understanding of devastating diseases and viruses such as COVID-19, a safe and sanitary workspace has never been more prevalent. Because of this growing need in the workplaces that we have always served, we have revamped and focused our cleaning efforts, products, and practices to better suit our Toms River clients' needs. Our Certified: SERVPRO Cleaned program features the highest available measures for:
Surface Wipe Cleaning
Applying Disinfectant
Antibacterial Treatments
Water Damage Restoration
There are hundreds of causes of water loss incidents for Toms River homes and businesses, which means that it can strike without warning. The threat of water loss incidents is a year-round event from cold snaps that can burst pipes within your walls to appliance malfunctions or clogged AC condensers. Because of its frequency, our professionals stay prepared for these emergencies 24/7. This commitment involves ensuring that the appropriate extraction, drying, and cleaning tools are also available to mobilize as soon as they are needed.
What Steps Get Taken First to Protect My Water-Damaged Home?
Repairs might be one of the first steps necessary in your Toms River home. Our contractors can determine where breaches exist in the plumbing lines, appliances, or other home areas that allow for water damage. Addressing these problems first can ensure that water service can get turned back on in the house. In this initial phase, mitigation steps must also begin. The protection of your home and its property hinges significantly on the effectiveness of this preliminary effort. Some of these techniques and practices include:
Extraction
Content Management
Job Scoping
Water Damage Documentation
What Can Effectively Dry My Damaged House?
As with any water loss situation for Toms River homes and businesses, drying is crucial in returning a property to its original condition. These efforts vary based on the severity of the case, but ultimately involves several similar tools from one site to the next. We utilize capable drying equipment such as air movers, dehumidifiers, and portable electric heaters.
Storm Damage Restoration
There is no mistaking that storm events can impact Toms River homes and businesses quickly and fiercely. In recent years, we have seen hurricanes and other severe weather events that have compromised the structural integrity of hundreds of buildings and residences in our service area. Because of this frequency in storm events, we fixate so heavily on a fast and reliable response for every customer.
What Are the Emergency Services Contractors First Perform?
We seek to provide a comprehensive solution that blends our property's restoration and mitigation needs with the experienced reconstruction and repair capabilities of our in-house contractors. Some of the emergency services that we administer on both sides of this equation include:
Tarping
Board Up
Tree Removal
Temporary Fencing
Extraction
Controlled Demolition
How Do You Remove Standing Water?
Removing standing water is one of the ultimate objectives after a flood loss in Toms River homes. We utilized several extraction tools, including submersible pumps, wet vacuums, and weighted extractors.
Calamities do not wait for a convenient time to strike, so our SERVPRO of Toms River team is available whenever you need it. Contact us today at (732) 349-9898.