How Can I Rid My Toms River Business of the Smoke and Soot Residues Left After A Fire?
4/19/2021 (Permalink)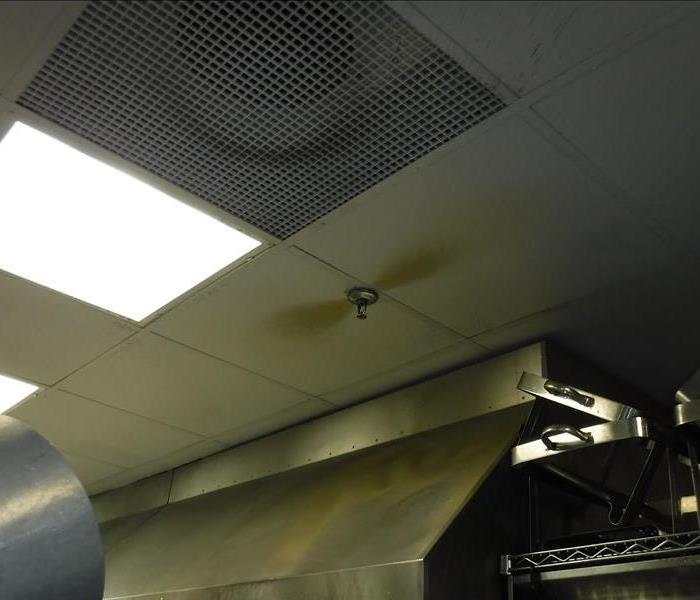 This commercial business in Toms River sustained a fire and the entire building had to have smoke and soot damage cleaned by SERVPRO of Toms River.
Have the experts at SERVPRO restore your Toms River business.
Each day that your Toms River business is shut down can mean the difference between making payroll that week and keeping the lights on long enough to catch up. Even a minor disaster, such as an electrical fire in the breakroom, can mean additional weeks without customers and income.
How bad can it get and what can you do about it?
In any business in Toms River, commercial fire damage can be extremely costly if residues from burning material attach themselves to every surface. SERVPRO Restoration Technicians are trained to deal remove these residues without damaging automobile paint and preserve other property not physically touched by open flames.
What is the process to preserve my inventory?
Our first task is to quickly inspect each vehicle and determine which cleaning/removal method is needed.
Dry Wiping – In most cases, this is our first method. Technicians use cloths and soft brushes to remove dry, powdery residues left behind after a very hot, quick-burning fire.
Wet Wiping – Best used on sticky residues left on surfaces from a slower-burning and lower temperature fire. Here, technicians use the minimum amount of water or cleaner needed to break up the residue for removal with soft brushes without affecting the surface underneath it.
Are those the only methods to restore my business?
No. SERVPRO technicians have an extensive inventory of chemical agents and tools to remove residues from other surfaces to include linoleum, wall paneling, paint, and concrete. Our personnel uses many of these same agents to eliminate the pungent odors left behind after a fire in your business.

To learn more about what SERVPRO of Toms River can do for your home, or to schedule a service appointment, call (732) 349-9898 today. We are here for you