How Does the Fire Restoration Process Work When You Hire SERVPRO of Toms River?
10/8/2021 (Permalink)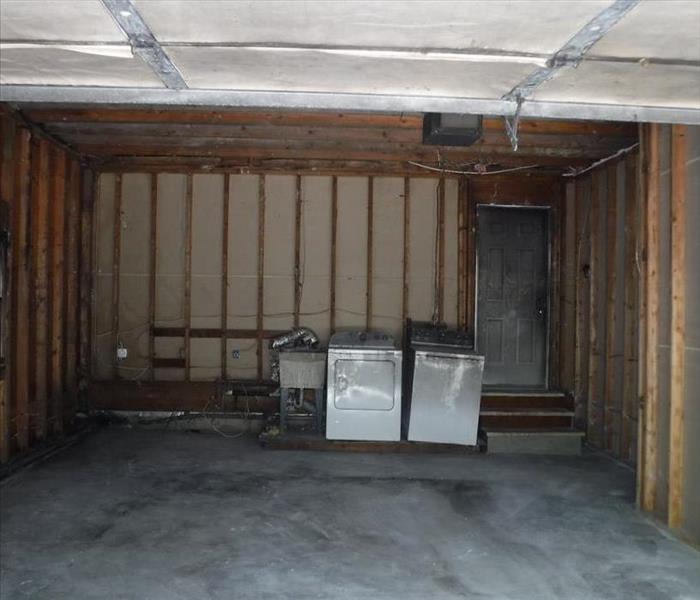 SERVPRO of Toms River's "restore first" mentality helps to lower costs and get you back in your home sooner.
How Does the Fire Restoration Process Work When You Hire SERVPRO of Toms River?
Once you have a fire in your Ocean Gate home, it may seem hopeless at first for your home to be completely restored. However, there are several steps that SERVPRO of Toms River will take to ensure that your home and belongings are restored to their pre-fire loss condition. Our fire damage restoration process changes slightly depending on your home's loss, but rest assured, our crew will make any fire damage "Like it never even happened."
Debris Cleanup – The aftermath of fire leaves damaged pieces of debris everywhere. Our highly trained crew will work diligently and carefully to remove all the damaged parts.
Moisture Detection – Firefighters work extremely hard to extinguish the flames, but that will leave water in places where water may cause more damage to your home. Our technicians will take moisture reading on our specialized equipment and document their findings for your records. This makes inaccessible areas easy for our crew to read and document to ensure the structure is properly dried.
Demolition – Some parts of your home's structure may need to be removed and replaced. Our technicians will remove parts of the fire-damaged materials, and our reconstruction team will bring it back to preloss condition.
Cleaning – This step will be used on your home and belongings that we are able to safely keep. We will remove staining and residue from various surfaces throughout our fire cleanup process. Our technicians use specialized methods and safe cleaning products to make sure that no further harm comes to structural elements.
Deodorization – Our odor removal process is critical to get rid of burnt odors and smoke particles left from the fire. We have a variety of deodorization equipment and products that help neutralize tough odors on different materials.
Reconstruction – After all the other steps are complete, our reconstruction crew will rebuild the parts of your structure that needed to be replaced.
Having one qualified company like SERVPRO of Toms River for your entire fire-loss can save you time and keep your cost low while we bring your home back to full functionality.