Valentine's Day Candle Safety
2/3/2017 (Permalink)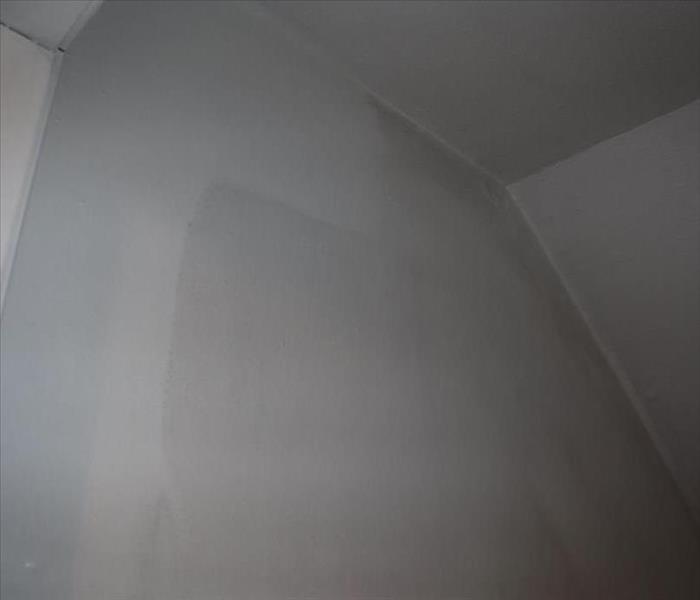 Soot damage to the walls of this Toms River home are in the process of being cleaned by SERVPRO of Toms River.
Before Things Heat Up on Valentine's Day Read These Candle Fire Safety Tips
Valentine's Day is Tuesday, February 14 and whether you are planning on spending it with that special someone or getting together with friends, candle safety is a top priority. Follow these fire candle safety tips to keep you loved ones and friends safe this Valentine's Day:


Make sure all candles are in sturdy, designated holders made of glass, metal or ceramic.


Keep candles at least 12 inches away from anything that could burn or catch on fire.


Place candles on a flat surface where they could not be knocked over.


Keep all candles out of reach of children and pets.


Blow out all candles when you leave a room or before you go to sleep.


Never use candles in a home with an oxygen tank.


Make sure fire alarms are in working order before you light your candles.


When possible, use battery-operated candles.


Fire departments responded to an estimated 9,300 home structural fires started by candles per year as reported by NFPA . If you do experience fire or smoke damage SERVPRO of Toms River will be there to treat your family with empathy and your home with great care.
SERVPRO of Toms River understands that fire and smoke damage can be especially destructive. In many instances your Ocean County property will also suffer from water damage from firefighting efforts. We specialize in fire and water damage restoration; it's the cornerstone of our business. We have specialized equipment, specific training, and certifications that allow us restore your home to pre-fire condition.
Have Questions about Fire, Smoke, or Soot Damage?
Call Us Today – (732) 349-9898