Why You Should Leave Smoke Damage Cleanup to the Professionals
2/15/2017 (Permalink)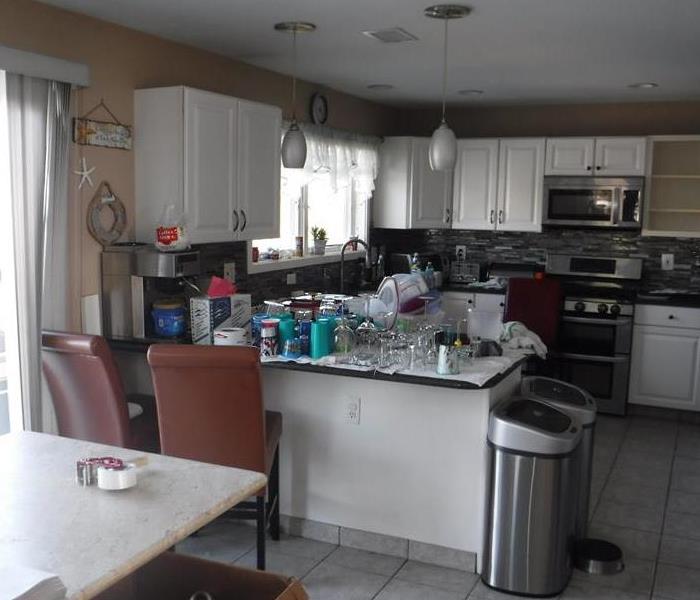 SERVPRO of Toms River in the process of cleaning the soot and smoke damage from this home in Lanoka Harbor, NJ.
Why You Should Leave Smoke Damage Cleanup to the Professionals
Once a fire is extinguished, you may think your Ocean County home is safe to re-enter and begin the cleanup process on your own. However, it is best that you enlist the help of a professional restoration company, like your local SERVPRO of Toms River, to come in and take a look at your home and belongings to assess which items can be restored and which are best to be replaced.
When your home catches on fire, it is not just the flames that cause the damage but the water and chemicals firefighters use to put out the fires, as well as the smoke and soot that follow. Even if the fire was contained to a small area of your home, the smoke and soot could have easily traveled throughout your home. Soot and smoke have a tendency to get everywhere, and these particles are so small that they can pass through walls effortlessly. They will also cake onto furniture, countertops, floors and walls if not dealt with right away, causing discoloration and overpowering odors. Smoke damage cleaning has to address both issues to be completely effective.
Because the process of soot and smoke removal is extremely complex, it is important to leave this job to the professionals. As experts in the field of smoke and soot damage restoration, SERVPRO of Toms River has the know-how, manpower and equipment to complete the task properly.
Have Smoke or Soot Damage?
Call SERVPRO of Toms River at 732-349-9898.