What to Do After a Fire
5/14/2017 (Permalink)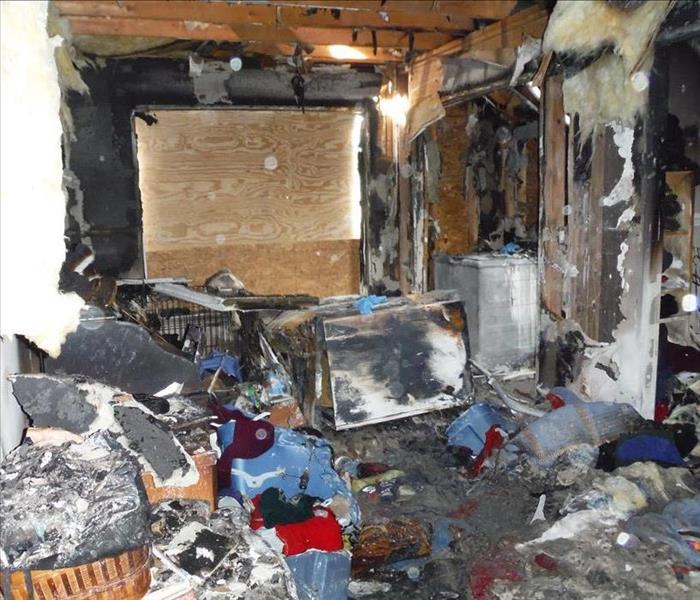 This fire in Manahawkin, NJ started from a dryer fire and spread throughout the upstairs, causing massive fire, smoke and soot damage.
What to Do After a Fire
Fire is a threat to New Jersey homes year-round. From electrical malfunctions and cooking accidents to blistering summer days, the possibility of a fire is always present, which is why it's important to know the steps to take if your home suffers fire damage.
Assess Safety
Once the fire department has extinguished the fire, they will indicate whether it's safe for you to re-enter. Even if your property is deemed structurally safe for the time being, you should still have it assessed by additional professionals. In the meantime, while you are inside, be aware of hazards that can cause a slip and fall. Do not try to lift any wet materials by yourself, as they can be extremely heavy. If an area of your home seems like it might be unsafe, avoid the area until you can have it inspected by an engineer and/or your insurance company.
Assess Damage to Belongings
Being safe is the first priority, but your belongings are precious, too. You will want a fire damage restoration company like SERVPRO to come in and provide water damage restoration, carpet and upholstery cleaning, odor removal and related services. To help us get a faster start, you can give us a list of the damage you see over the phone. We also recommend placing clean towels or old linens on rugs, upholstery and high traffic areas to avoid mildew. Houseplants and other smaller items can be washed, but walls, woodwork and furniture should be left for us to take care of.
If Electricity is Off, Empty Fridge and Freezer
You don't want to compound the situation with a refrigerator full of rotting food. If your electricity has been turned off, be sure to empty out your fridge and freezer. Take the trash out, and leave the fridge and freezer doors open to air out.
Change HVAC Filter
After a fire, your HVAC filter will likely be clogged with soot and smoke residue. This can make for unhealthy air quality, or cause your HVAC system to fail altogether. For both your and your HVAC system's sake, change out the filter. Also consider taping double layers of cheesecloth over air registers to prevent unhealthy particles from getting into your lungs.
Call SERVPRO of Toms River for Fire Damage Restoration Services in NJ
Most importantly, leave fire restoration to the professionals. When fire and water take control of your life, SERVPRO will help you take it back. Click here to see how we can restore your belongings from smoke, soot and water damage.