Fire Damage Leaves Smoke Damage in Its Wake
8/16/2017 (Permalink)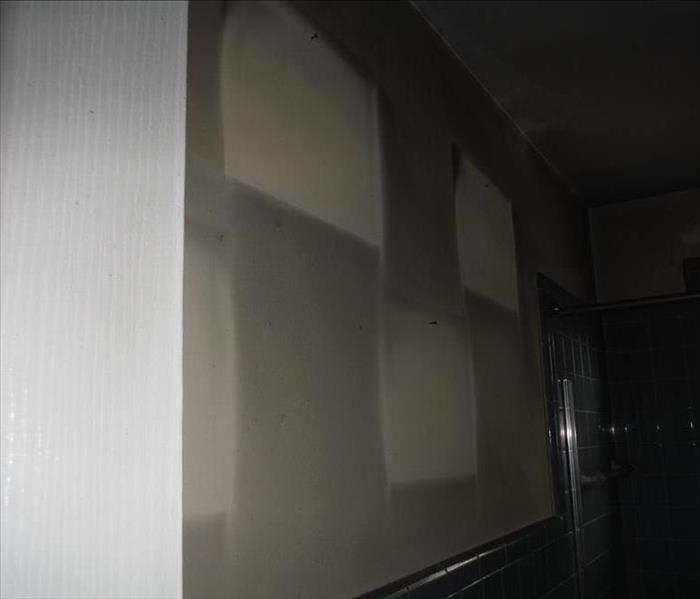 This photo shows smoke and soot damage from a fire in Beachwood, NJ before SERVPRO of Toms River started the restoration process.
Fire Damage Leaves Smoke Damage in Its Wake
Resist DIY Cleanup. Here's Why You Should Leave Fire and Smoke Damage Restoration to the Professionals.
When fire sweeps through a room or your entire home or building, you've got a big, stinky mess on your hands—not to mention having to deal with the emotional and financial tolls these disasters take on your life and livelihood.
While you may be tempted to tackle small jobs yourself, it's important to resist the urge. Even seemingly minor cleanups require a lot more than just good old-fashioned elbow grease. And waiting too long to begin the smoke-damage restoration process can have dire consequences.
Once the real danger—the fire—has been extinguished, other hazards ignite.
First, there's the terrible odor that lingers long after the event. This is tough to neutralize without using specialized professional-grade detergents, along with sealants that prevent more odor from escaping.
Left unchecked, residual ash—which is very acidic—may quickly and permanently:
Discolor carpets, walls, clothing, plastic, fiberglass, finishes on appliances, and anything within close range of the fire
Severely scratch glass surfaces
Tarnish or corrode metal
Damage wood and vinyl
Particles can spread quickly throughout the building, defiling other things in its path. Over time, ash can even harden to a lacquer-like consistency, making it more difficult to eliminate.
Smoke damage leaves black soot marks and charred areas on walls and ceilings. Extremely stubborn and hard to clean, these "blemishes" require herculean efforts to remove.
Some people make the attempt using highly toxic cleaning products like TSP (trisodium phosphate). However, if not used properly and with protective gear, these harsh chemicals can cause severe skin and eye irritation. Smoke damage restoration is grimy, dangerous work.
You have enough on your plate after experiencing fire related damage, and trying to clean up the mess yourself will only lead to further pain and suffering. Contact SERVPRO of Toms River, your trained and certified local professionals to get you back to "Like it never even happened."
And remember: Swift action is your best bet—the sooner a professional begins fire damage restoration, the sooner you'll be back to normal.
Call SERVPRO of Toms River 24/7 at 732-349-9898 for any fire or smoke damage.