Water Damage from a Burst Pipe in Freehold, NJ
1/11/2018 (Permalink)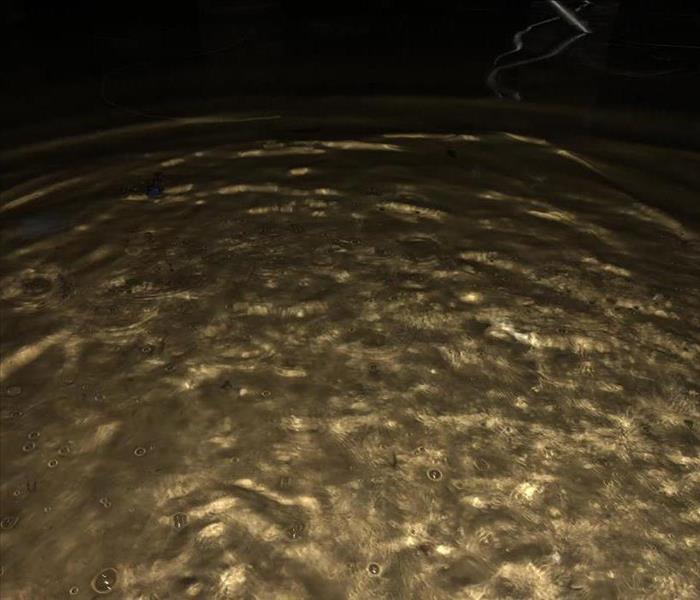 This photo may look like a photo taken at night at the beach but in reality it is a crawl space flooded with water from a burst pipe in Freehold, NJ.
Quick action is key to minimize further damage from a burst pipe. Follow these simple tips:

1. Shut off water: Immediately shut of the main water valve to your home to reduce further damage to your home.
2. Power down: Avoid a shock by powering down and unplugging electrical devices in the area where the water has entered.
3. Protect possessions: Remove belongings from the area if possible, to avoid excess damage to your possessions.
4. Call a plumber: Contact a certified and trusted professional plumber to help you fix to the burst pipe if you are unable to fix it properly yourself.
5. Contact SERVPRO of Toms River, your local water damage restoration company: In the event your home is effected by water, contact us at 732-349-9898 to remove the water, dry the structure, and prevent further damage such as mold.
6. Contact your insurance company: Depending on your policy, water damage caused by a burst pipe may be covered. Contact your insurance company and file a claim to have damages assessed and necessary repairs and recovery actions reimbursed.
7. Record the damage: Take photos and write down personal items and structural areas of your home that are damaged by the burst pipe. This will help in your claims process.
Prevention is best to avoid damaging and costly effects of frozen and burst pipes, but despite our best efforts, pipes still freeze and burst. Call us at 732-349-9898 at the first sign of water damage to minimize further damage and cost.