Blood Cleanup and Remediation Services in Toms River
6/29/2022 (Permalink)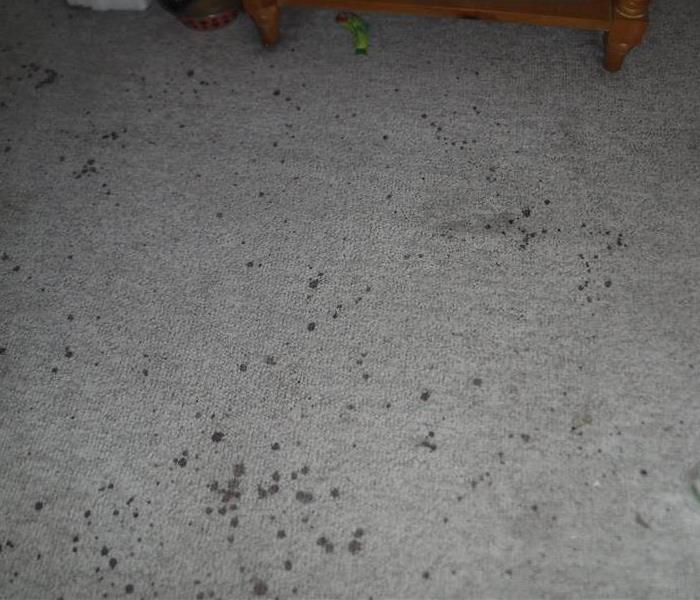 SERVPRO of Toms River is your local emergency service for all biohazard cleanups and remediation. Call us today at 732-349-9898.
What actually is a biohazard?
A biohazard is a biological agent or condition that is a hazard to humans or the environment, according to Merriam-Webster. If it can spread and endanger the public health of a living organism, it is a biohazard.
What is biohazardous waste?
Biohazardous waste (aka infectious waste) is defined as a biological material that has the potential to taint an object or individual that comes into contact with it. In simpler terms, the definition of a biohazardous waste product can be anything contaminated with potentially infectious materials. These may be animal, mineral, medical, bacterial, chemical, or infectious.
Do you know that blood can be a biohazardous liquid?
Biohazardous liquid includes blood and other bodily fluids that are still in liquid form.
Human or animal blood
Human or animal blood elements
Human or animal bodily fluids or semi-liquid material
Who specializes in biohazardous blood cleanup in Ocean County?
SERVPRO of Toms River specializes in blood cleanup and biohazard remediation. Our team of professionals are trained to safely clean and remove biohazardous substances and dispose of them properly in accordance with OSHA, EPA protocols and all New Jersey health regulations. We carefully contain the area, remove any materials that are not salvageable, and then sanitize those that remain.
At SERVPRO of Toms River, we understand this may be a sensitive and difficult time for you, so we will treat you and your property with respect. As we work to sanitize and decontaminate your home or business, we will treat your property and belongings like our own.
Call us today at 732-349-9898 for any biohazard cleanup.